Of all the world's leading violinists, Gidon Kremer has perhaps had the most unconventional career.
Born in Riga, Latvia, he began studying at the age of four with his father and grandfather, who were both distinguished string players. At the age of seven, he entered Riga Music School. At sixteen he was awarded the first Prize of the Latvian Republic and two years later he began his studies with David Oistrakh at the Moscow Conservatory. He went on to win prestigious awards including the 1967 Queen Elizabeth Competition and the first prize in both Paganini and Tchaikovsky International Competitions.
This success launched Gidon Kremer's distinguished career, in the course of which he has established a worldwide reputation as one of the most original and compelling artists of his generation. He has appeared on virtually every major concert stage with the most celebrated orchestras of Europe and America. Also he has collaborated with today's foremost conductors.
Gidon Kremer's repertoire is unusually extensive, encompassing all of the standard classical and romantic violin works, as well as music by twentieth- and twenty-first century masters such as Henze, Berg and Stockhausen. He also championed the works of living Russian and Eastern European composers and has performed many important new compositions; several of them dedicated to him. He has become associated with such diverse composers as Alfred Schnittke, Arvo Pärt, Giya Kancheli, Sofia Gubaidulina, Valentin Silvestrov, Luigi Nono, Aribert Reimann, Peteris Vasks, John Adams, Victor Kissine, Michael Nyman, Philipp Glass, Leonid Desyatnikov and Astor Piazzolla, bringing their music to audiences in a way that respects tradition yet remains contemporary. It would be fair to say that no other soloist of his international stature has done as much for contemporary composers in the past 30 years.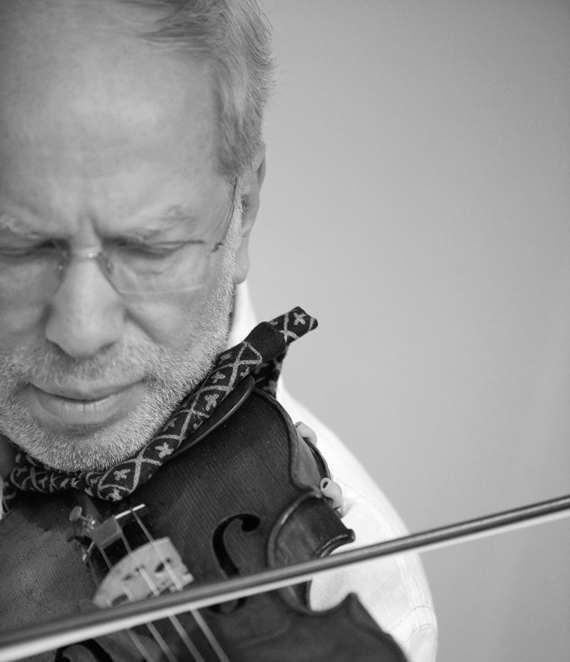 In 1997, Gidon Kremer founded Kremerata Baltica chamber orchestra to foster outstanding young musicians from the three Baltic States. Since then, Mo Kremer has been touring extensively with the orchestra appearing at world's most prestigious festivals and concert halls. He has also recorded almost 25 CD's with the orchestra for Teldec, Nonesuch, DGG and ECM.
An exceptionally prolific recording artist, Gidon Kremer has made more than 120 albums, many of which brought him prestigious international awards and prizes in recognition of his exceptional interpretative powers. These include the "Grand prix du Disque", "Deutscher Schallplattenpreis", the "Ernst-von-Siemens Musikpreis", the "Bundesverdienstkreuz", the "Premio dell' Accademia Musicale Chigiana", the "Triumph Prize 2000" (Moscow), in 2001 the "Unesco Prize", in 2007 the "Saeculum-Glashütte Original-Musikfestspielpreis Dresden", in 2008 the "Rolf-Schock Prize", Stockholm, in 2010 "Life Achievement" prize of the Istanbul Music festival, and in 2011 he was awarded "Una Vita Nella Musica – Artur Rubinstein" Prize (Venice) which is considered by many to be the "Nobel Prize" of music, among many others.
In February 2002 he and the Kremerata Baltica were awarded with the Grammy for the Nonesuch recording "After Mozart" in the category "Best Small Ensemble Performance." The same recording received an ECHO prize in Germany in the fall of 2002.
[unex_ce_button id="content_2zl650u9x" button_text_color="#ffffff" button_font="custom_one" button_font_size="26px" button_width="full_width" button_alignment="center" button_text_spacing="15PX" button_bg_color="#000000" button_padding="120px 0px 120px 0px" button_border_width="0px" button_border_color="#000000" button_border_radius="0px" button_text_hover_color="#ffffff" button_text_spacing_hover="15PX" button_bg_hover_color="#2d2d2d" button_border_hover_color="#000000" button_link="first-event" button_link_type="url" button_link_target="_self" has_container="" in_column=""]BACK TO THE EVENT[/ce_button]